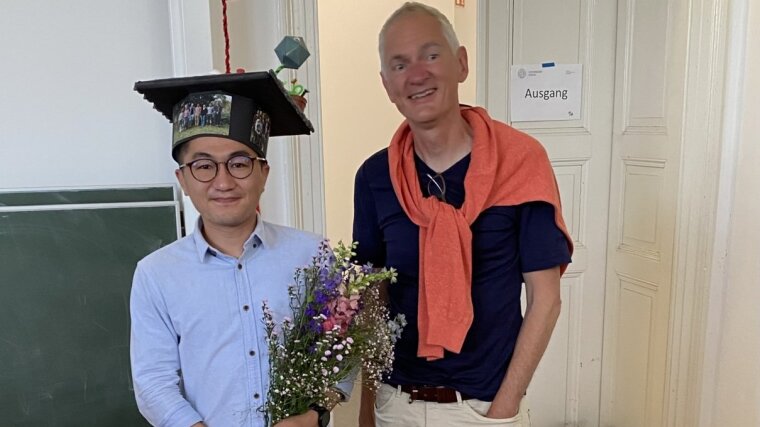 Dr. Xin You defended his dissertation! ​
June 3rd, 2022
We are very happy to announce that on June 3rd CRC AquaDiva doctoral researcher Xin You defended his PhD dissertation on phage transport and phage-mycosphere interactions.
He has been working in project A01, supervised by Dr. Lukas Y. WickExternal link from Helmholtz Centre for Environmental Research (UFZ), Leipzig.
Dr. Xin You will now continue his career in the Scientific Consulting Company GmbH (SCC)External link in Bad Kreuznach, Rhineland-Palatinate, Germany.
We wish him every success in this new project and in his future!