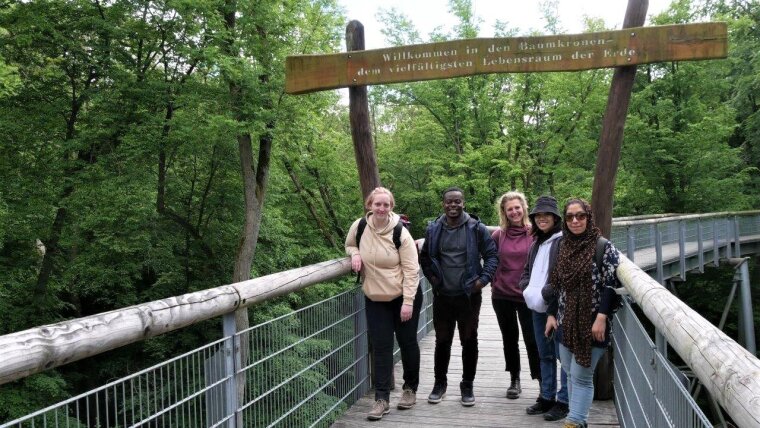 IRTG AquaDiva Course "Fluid Flow and Reactive Transport in Natural Permeable Media"
May 30th - June 3rd, 2022
From May 30th until June 3rd, the new iRTG members of the CRC AquaDiva were offered the course "Fluid Flow and Reactive Transport in Natural Permeable Media".
Three days of the course were dedicated to lectures held by Prof. Dr. Kai U. Totsche and Dr. Thomas Ritschel, touching different topics such as fundamentals of fluid flow and reactive matter transport in natural permeable media, characteristics and properties of natural permeable media and flow and transport modeling, among others.
The lectures were followed by two days of field excursions. Dr. Robert Lehmann and Dinusha C. Eshvara Arachchige guided the excursions in the Hainich​ Critical Zone Exploratory and in the Saale-Elster-Sandsteinplatte Observatory (SESO).