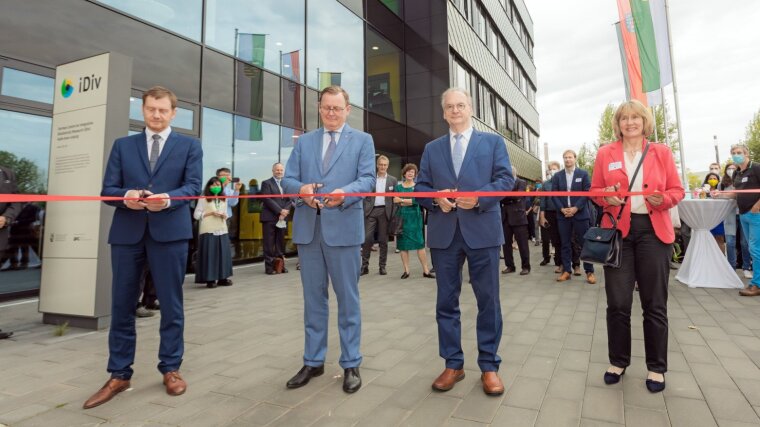 New iDiv building
CRC AquaDiva congratulates iDiv!
The new research building of the German Centre for Integrative Biodiversity Research (iDiv) Halle-Jena-Leipzig was inaugurated in September 2021 in the presence of the Ministers President of Saxony, Thuringia and Saxony-Anhalt, and of the DFG Secretary General Heide Ahrens. German Chancellor Dr Angela Merkel sent a message of congratulations.
The CRC AquaDiva congratulates iDiv for creating an important place for biodiversity research and international scientists!
We are looking forward for continuing our fruitful collaboration with iDiv!
Read the full article hereExternal link!