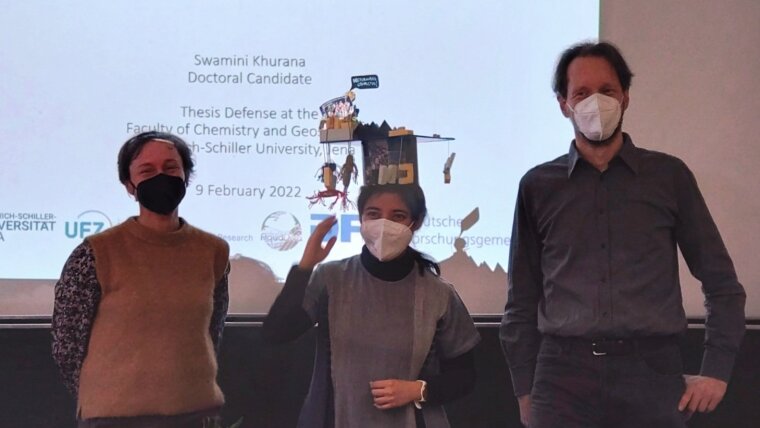 Dr. Swamini Khurana defended her dissertation! ​
February 9th, 2022
PhD Defense Swamini Khurana
We are very happy to announce that on February 9th CRC AquaDiva doctoral researcher Swamini Khurana defended her PhD dissertation on modelling of geomicrobial reactive systems.
She has been working in project B04, supervised by Dr. Martin ThullnerExternal link and Prof. Dr. Anke Hildebrandt by from Helmholtz Centre for Environmental Research (UFZ), Leipzig.
Dr. Khurana will now continue her journey as a postdoctoral researcher in Stockholm, Sweden.
We wish her every success in this new project and in her future!