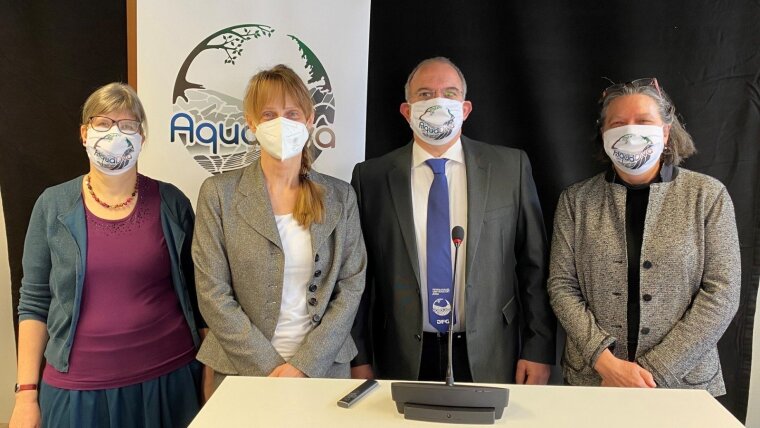 AquaDiva Defense 2021
January 2021
B. König-Ries, K. Küsel, K. Totsche, S. Trumbore
The Collaborative Research Centre 1076 AquaDiva defended its third funding proposal in a virtual review with the DFG on January 27th and 28th. This was the first digital CRC defense at FSU Jena with great support of FSU's multimedia center.
After two successful funding phases, from 2013 to 2021, the third funding period (2021-2025) will have a stronger focus on generalization and synthesis. AquaDiva studies groundwater biodiversity, biogeochemistry, and its links to aboveground ecosystems and will expand the findings to another geological setting, the Saale-Elster-Sandsteinplatte Observatory in Eastern Thuringia in acidic sandstone rock.
We were all excited to show and talk about the planned research and are very enthusiastic to start this final round, supported by the DFG.
Behind the scenes at FSU's multimedia centre: Participants of the plenary discussion.